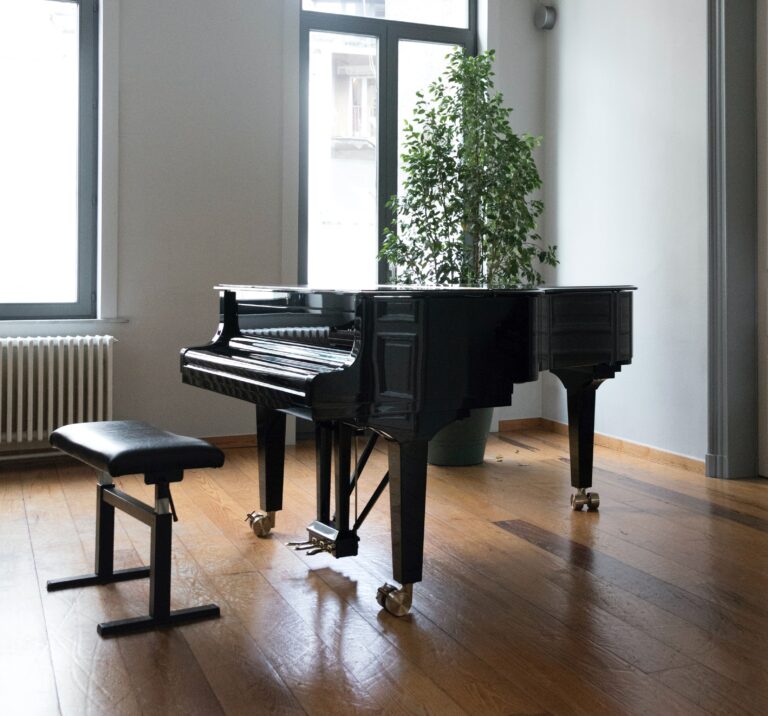 You are getting ready to move and are trying to decide if you should hire a professional. If you have a piano, this answer should always be "yes". Whether your move will be a local move or a long-distance move, you need a professional mover to move your piano. Here are the top 4 reasons why this is necessary: 
1. Pianos are super heavy
Even the smallest spinet piano can weigh between three and four hundred pounds, larger upright pianos can weigh up to 600lbs, with grand pianos reaching as high as 1600lbs. Because of their sheer size and weight, pianos are one of the most difficult and dangerous items to move. This brings us to the next reason why you should hire a professional to move your piano. 
2. Prevents Injury
Moving a piano on your own puts you at risk of injury. Trying to do it yourself puts you at risk of a myriad of injuries from crushed fingers or a hurt back to broken bones. If your piano was to fall on you or one of your loved ones while moving it, the results could be catastrophic! Leaving the task of moving a piano to the professionals will keep you and your loved ones safe. 
3. Reduces risk of damage to the piano
Not only will hiring a professional mover to keep you and your loved ones safe, but it will also keep your piano safe. Pianos are expensive and, in many cases, sentimental family heirlooms. Though they seem quite sturdy when you look at them, pianos are filled with many very delicate parts that can be extremely costly to repair or replace. If you don't have experience handling such a delicate instrument, please leave it to the professionals. 
4. It is cost-effective
It is understandable to want to save money when moving and try to do it yourself, but in the case of a piano, that just isn't the correct route to take. Pianos require specific equipment to move and though it may seem like it would be less expensive to move your piano yourself, you would need to purchase special equipment. Depending on the size of your piano, you would need at least piano skids, piano dollies, straps, pads, shoulder harnesses, and the right size truck. Most piano moves are about the same cost as just one piano skid. 
Moving is stressful enough. If you have a piano, do yourself a favor and hire a professional. This will keep you, your loved ones, and your piano safe and will also save you money!
Call now for a free estimate!
480-622-1202

Guardian Moves is a Veteran owned family business, locally owned and operated.  We provide local and long-distance, residential and commercial moving and storage services.  As a small local business, our reputation and your referrals are very important to us.  Our goal is to meet and exceed your expectations through every move and we encourage attention to detail.  We offer free estimates and are honest and upfront with our competitive pricing.  We offer great service at a good price.  Call us to help, we are movers with integrity; Guardian protecting your move.