It's a brand new year and what better way to kick it off right than enjoying some time with friends and family? There are so many great events going on this month around Arizona! Here are just some of them. 
1/13/22 to 1/16/22 Disney On Ice "Dream Big" at Footprint Center in Phoenix
It's time for magic! See Mickey, Minnie, Goofy and stars from Frozen, Moana, Coco, Aladdin, Beauty and the Beast, The Little Mermaid, Tangled, The Princess and the Frog, Cinderella, and Sleeping Beauty. Share every magical moment of breathtaking ice skating and beloved Disney stories! For more information and tickets, go to: Disney On Ice presents Dream Big Tickets | Event Dates & Schedule | Ticketmaster.com)
1/22/22 Fit Family Trails & Tails 5K Prospector Park, AJ 8:30 am   Free event
Grab your kids, your pups, and their running shoes and join us for Fit Family Trails & Tails 5k at Prospector Park. We'll be starting in waves so pre-registration is necessary. Please arrive no earlier than 15 minutes before your start time to check-in. All pups must be well-behaved and on a leash at all times. Pups are not required to participate. There will be raffles and giveaways! Register online at apachejunctionaz.gov/register or in-person at 1035 N. Idaho Rd.  For more information, call 480/474/5240 or go to:  https://www.apachejunctionaz.gov/DocumentCenter/View/17465/Trails–Tails-Flyer-color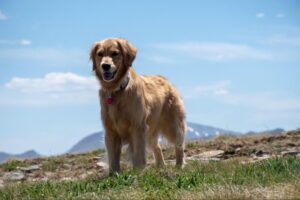 1/22/22 Alpha Bravo Charlie Donuts: An Airport party for families 9 am to 11 am
For kids 0-12 who love airplanes, they'll freak out at the fun at this airport party at Falcon Field Airport's runway park! Families will get personalized tours of the WWII hangar featuring vintage planes from the Wings of Flight collection. Each child will participate in a paper airplane flying contest. Most importantly, fuel for fun this day will be provided for kids in the form of donuts! Other activities include free binoculars for an even better view as the aircraft take off, land, and hover, plus kids can meet an air traffic control pro to learn about how planes are kept safe above Mesa's skies. Each child will receive a goodie bag from Falcon Field, as well. For tickets and more information, go to: https://www.eventbrite.com/e/alpha-bravo-charlie-donuts-an-airport-party-for-families-tickets-195511479097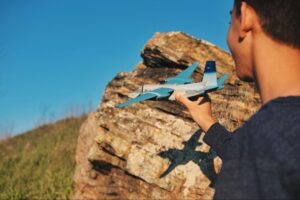 1/22/22 Family Fun Action & Adventure Festival- Arizona Boardwalk 11 am-3 pm Free 
Join Family Fun Arizona for our FREE 4th Annual Family Fun ACTION & ADVENTURE FESTIVAL on Saturday, January 22nd inside The Arizona Boardwalk! The kids can meet and take photos with their favorite SUPERHEROES (Batman, Captain America, Spiderman, and Wonder Woman), ride along the ZIP LINE, enjoy Live ENTERTAINMENT and GAMES on center stage, play on BOUNCE HOUSES/SLIDES, get creative with our FACE PAINTERS, and win PRIZES in the Family Fun AZ Drawings!! The parents can enjoy SHOPPING from our various Local Vendors and eating yummy food from a variety of RESTAURANTS and SWEET SHOPS on property too! Let's celebrate kick-off 2022 and have some fun! 
This is a FREE family event. BUT, if you REGISTER below for your free ticket, bring it with you to the festival and you'll be entered into the Family Fun Arizona Giveaway Drawings!! You could win a number of prizes from Local Attraction Tickets, a Family Staycation, Restaurant Gift Cards, and more!! 1 ENTRY PER FAMILY! Additional raffle ticket entries can be purchased at the door (10 for $5.00). For more information or to register, go to: https://www.eventbrite.com/e/2nd-annual-family-fun-action-adventure-festival-tickets-230406210177?aff=erelexpmlt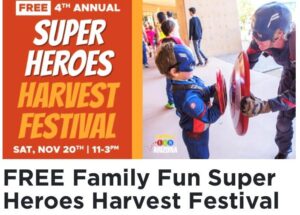 1/29/22 Doggie Street Festival Phoenix 10 am to 4 pm Steele Indian School Park
Come to the 6th Annual Doggie Street Festival Phoenix. This not-to-be-missed companion animal adopt-a-thon and fun celebration of our furry best friends presents fantastic pet products & services, yummy eats, vet tips, music, kids fun booth, auction prizes, and much more! Bring your friendly dog. For more information, go to: https://www.doggiestreetfestival.org/phoenix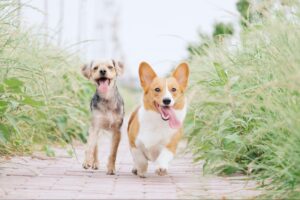 2/5/22-4/3/22 AZ Renaissance Festival-Apache Jct Saturdays & Sundays   10 am-6 pm 
Come to the 34th Annual Arizona Renaissance Festival & Artisan Marketplace! Experience our 50-acre village, 16 stages, arts & crafts fair, jousting tournaments, and feasting all rolled into one non-stop, day-long adventure! Magical moments await thee!
Open Saturdays, Sundays, and Presidents' Day February 5th thru April 3, 2022. Rain or Shine. No pets. Free Parking courtesy of Bashas & Food City. There are many themed weekends this year, see the website for more information! 
For more information or to purchase tickets, go to: https://arizona.renfestinfo.com/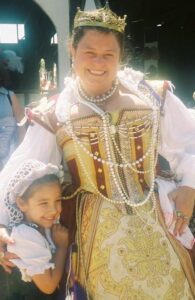 2/5/22 Traditional Robert Burns Supper   Tucson, AZ                 6 pm-10 pm
On Saturday, February 5th, the Tucson Scottish Rite will hold its Robert Burns Evening, from 6:00 pm – 10:00 pm.  The event includes a seven-course dinner, plus haggis, traditional toasts, bagpipers and drums, entertainment, and an open bar of soft drinks, beer, wine, and liquor. That's right – all the food, coffee, tea, ice tea, soda, and spirits you can consume; and all for $50 per person!  There will also be a silent auction. Only 120 tickets are available.  Please plan to come out to this semi-formal event in honor of the Bard of Scotland.  Pre-sale only.  No tickets will be available at the door.  E-mail Kenn Barrett ([email protected]) to reserve your tickets. Your organization may reserve a table for $400.  Tables accommodate up to 8 persons.   The event will take place at the Scottish Rite Cathedral, 160 S. Scott Ave, in downtown Tucson.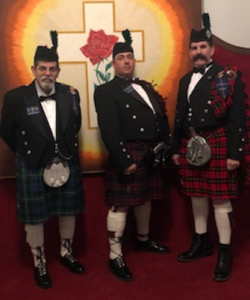 2/5/22 9 am-5 pm Asian Festival  Park and Ride Main St. & Sycamore, Mesa, AZ
Free admission! Celebrating Lunar New Year and Fun activities for children ‑ making lanterns, arts & crafts. Unveiling of Asian District signage Main Stage ‑ cultural performances with 15 Asian Culture represented, 12 Asian food vendors, over 30 vendor booths, a tribute to Asian veterans, and more! For more information, go to: https://asianfestivalaz.com/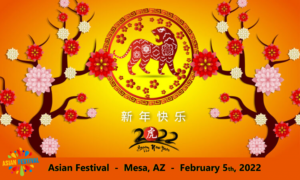 2/12-2/13/22 World Championship Hoop Dance Contest       Heard Museum   Phoenix, AZ
On Saturday and Sunday, top American Indian and Canadian First Nations hoop dancers will compete at the Heard Museum for the prestigious World Champion title and cash prizes. At the two-day competition, men and women compete on an equal field.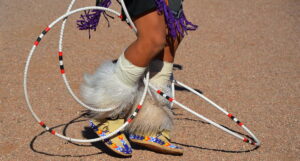 2/17-2/27/22 Scottsdale Arabian Horse Show           Westworld Scottsdale, AZ
The Scottsdale Arabian Horse Show where Wild West meets upscale arts, culture, and fine dining. The largest event of its kind in the world, the show attracts hundreds of thousands of spectators. Exciting competitions, gala parties, educational seminars, and an international cuisine court, the event features more than 200 vendor booths, offering everything from lavish jewelry and clothing to works of art. For more information, go to: www.scottsdaleshow.com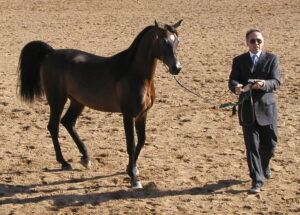 2/25-2/27/22 Fountain Festival of Fine Arts & Crafts Fountain Hills, AZ
The Fountain Festival of Arts and Crafts is one of the Southwest's premier arts & craft shows, located in Fountain Hills, Arizona.  Join 400+ artists showcasing amazing pieces of work including paintings, sculpture, jewelry, glass, and much more! Enjoy food vendors and live music! For more information, go to: https://www.fountainhillsartfairs.com or go to the Fountain Festival of Arts & Crafts Facebook page.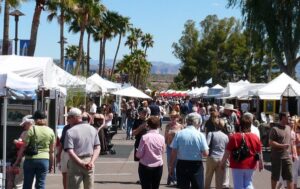 New Year, New Memories. This is the perfect time to enjoy our beautiful state of Arizona!